Your backyard is an extension of your home, so when you get ready to update the area, why not consider how you can make your home's flow continue out the door. Here are three ways you can easily improve your backyard.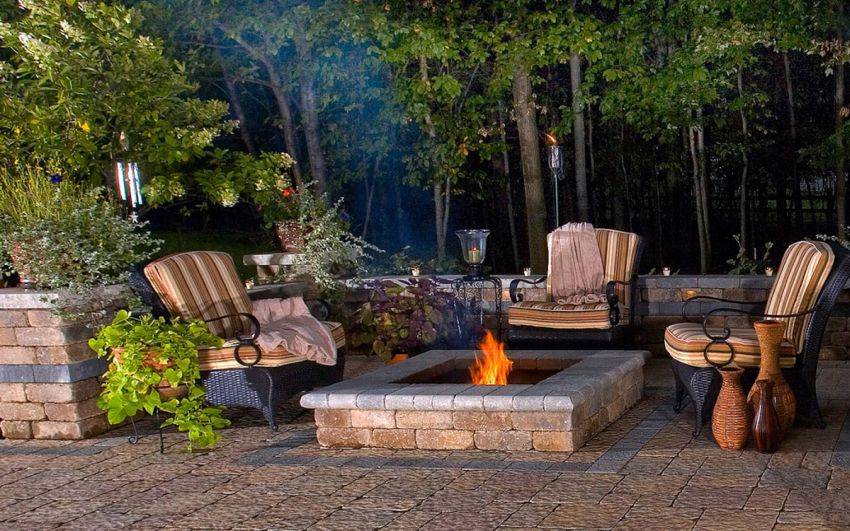 Create an Outdoor Kitchen
Spending time outdoors doesn't have to be just about gardening or playing in the water. What about creating an outdoor kitchen to enhance your time outside with friends and family. If you center the zone around your grill, you can add a sink, fridge, and even a mini bar if you enjoy open-air cocktails. When you and your contractor are planning the area, don't forget to include a countertop work or preparation zone and some drawers to store your kitchen utensils and knives.
Re-Level Your Deck
If your deck is more than three or four years old, it may begin to settle on one side or even in one corner. To correct the issue and make your deck feel more structured and usable, contact a contractor about using adjustable deck supports. The best part about using the supports is that by employing the newest in technology, the supports can be raised and lowered as your home continues to shift.
Build a Screened Room
Bugs can be the bane of a relaxing night out under the stars in your backyard. To remove the possibility of bug attacks, bites, or nibbles, build a screened room you can enjoy long into the night without fear of becoming a bug meal. Depending on the design style you choose, it can be a temporary structure or a permanent part of your home. Some screened rooms can even be converted to year-long additions with the installation of windows.
If you use your backyard often, why not create a place that you can enjoy for many months a year, if not all year long. Enhance your home with one of these three ideas to revel in many more hours outside.